LINIAN NanoClip™, Black, 2mm (1LCB002)
sold in boxes of 100
LINIAN NanoClip™, Black, 2mm (1LCB002)
Regular price
Sale price
£11.83 GBP
Unit price
per
Sale
Sold out
| | |
| --- | --- |
| SKU: | 1LCB002 |
| Product ID: | 6959924183179 |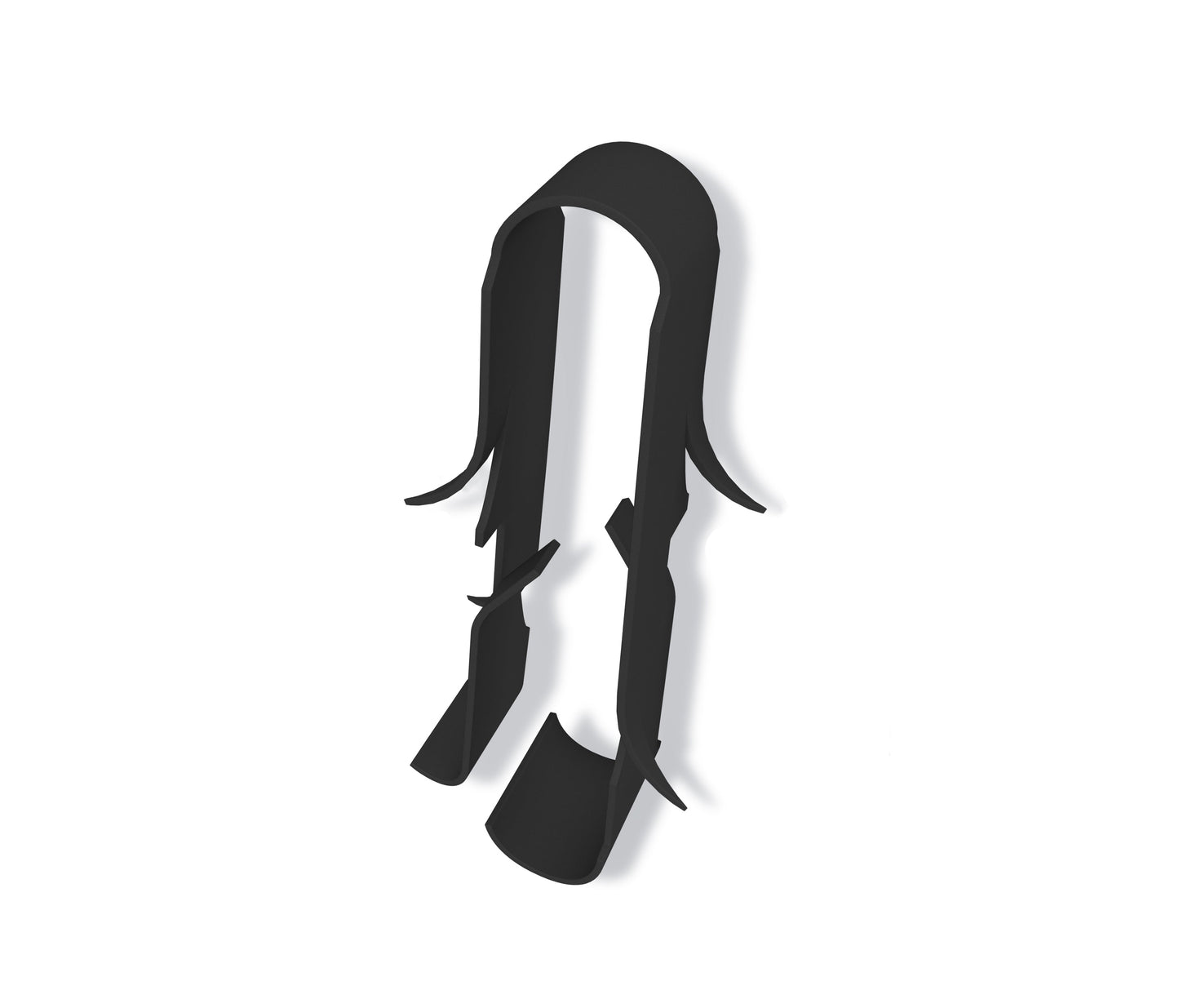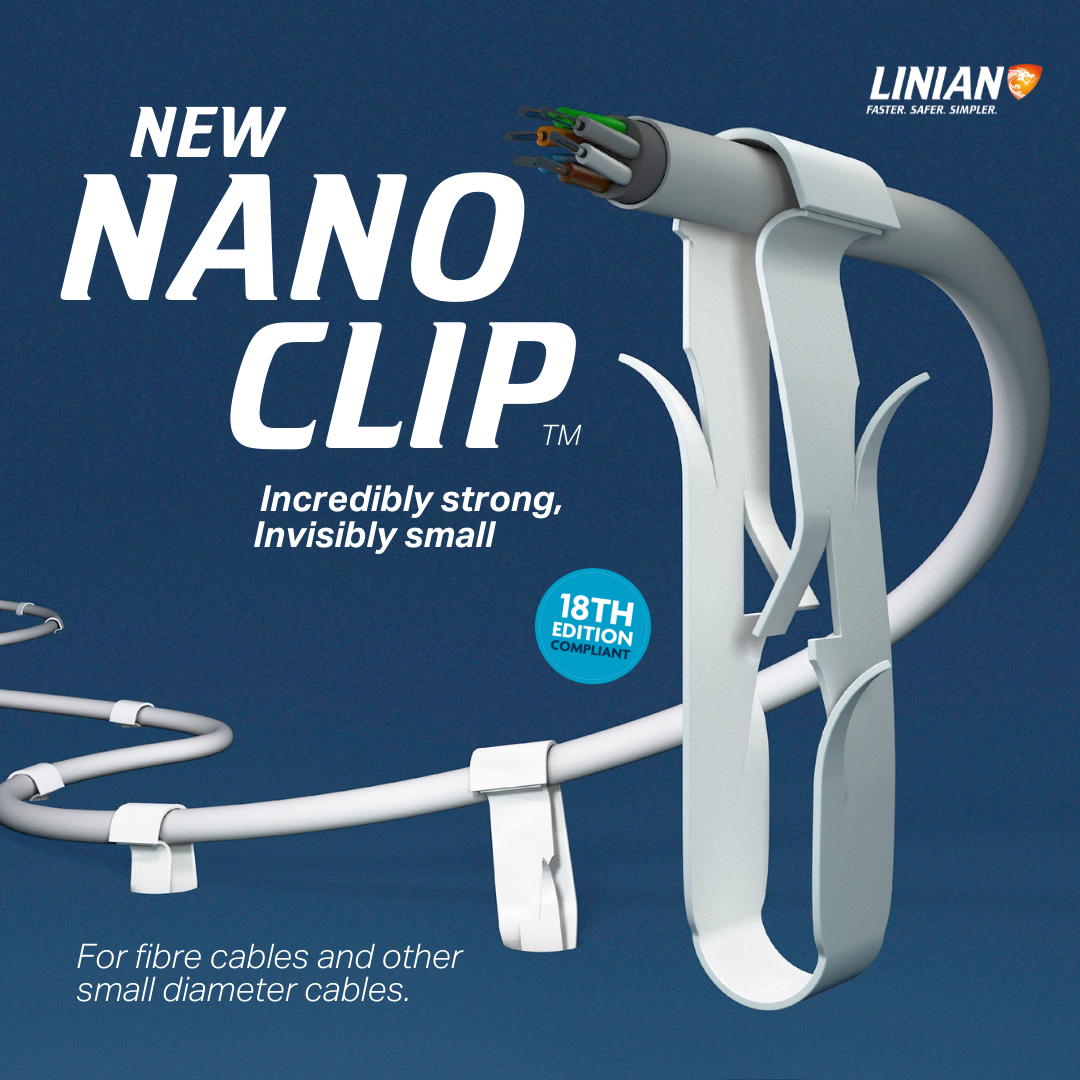 LINIAN NANOCLIP™, Black, 2mm, (1LCB002)
Colour: Black
Cable type: Single
Size: For cables with a 2mm overall diameter 
Recommended spacing: 300mm
Hole diameter: Ø3mm for softer substrates and Ø3.5-4.5mm for harder substrates*. 
Hole depth: 16mm
Supports a max tensile load of up to 3.7kg depending on substrate
 *Softer substrates – Plaster, Plasterboard, etc., Harder substrates – Concrete, Masonry, Timber, etc.
 The NanoClip™ is a fire-safe, 18th Edition compliant cable clip designed to fit 0.9 mm, 2mm, 3mm and 3.8mm Fibre Optic cables, hearing loop cables and other small diameter cables. The NanoClip™ is suitable for domestic, commercial, and industrial use and ideal for any installation where a faster, safer, simpler… and smaller solution is needed.
The NEW LINIAN NanoClip™ has already been trialled very successfully and approved by two major companies in the fibre cable installation industry. Now, LINIAN is bringing it to the wider market.
Expertly designed to save time, money and lives, this remarkable evolution of a vital building component can help you make every job faster, safer, simpler and tidier!
Suitable for:
Fibre Cables and all other small diameter cables
Hearing Loop cables
Small signal cables
CCTV cables and alarm cables
Features:
18th Edition Compliant
Corrosion Resistant & UV Stable
Fire-resistant >1200°C
BSEN 50200 120 minutes fire time
DIN 4102-12 DIN 90 minutes fire time
CE & CA Certified
Single-component design
No plugs, screws or washers needed
Made in Britain
NOW IN SUSTAINABLE PACKAGING
See datasheet for further details.
Sold in packs of 100.
| | |
| --- | --- |
| Weight: | 0.039g |
| Cable Dimension: | 2mm |
| Colour: | Black |