LINIAN RG59 Coaxial Cable Clip (Shotgun)™, Black, 4mm (1LCABT004)
Sold in packets of 100
LINIAN RG59 Coaxial Cable Clip (Shotgun)™, Black, 4mm (1LCABT004)
Regular price
Sale price
£12.90 GBP
Unit price
per
Sale
Sold out
| | |
| --- | --- |
| SKU: | 1LCABT004 |
| Product ID: | 6918530695307 |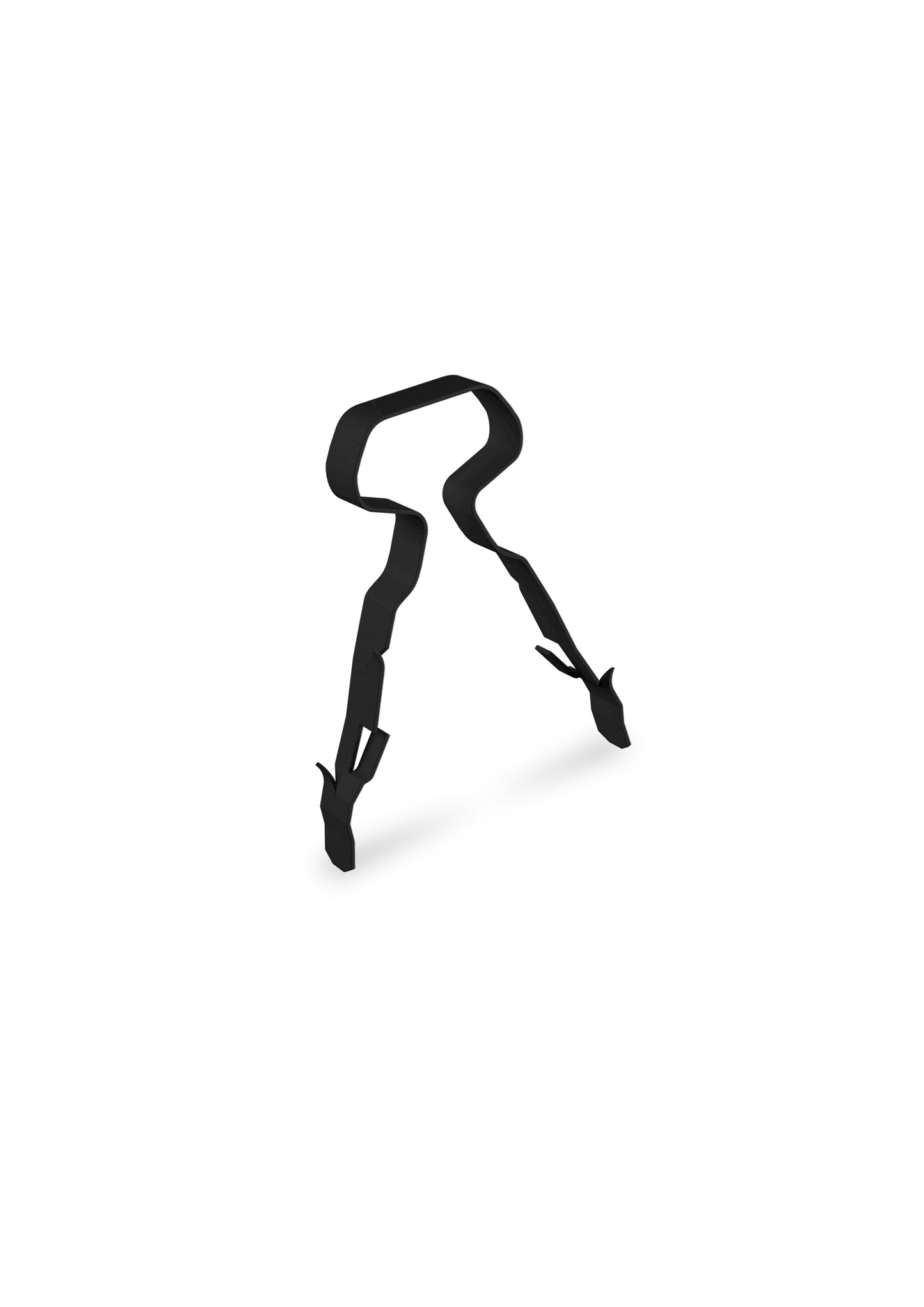 LINIAN COAXIAL CLIP™, Black, 4mm, 1LCABT004
Colour: Black
Size: For cables with an overall diameter: 4mm
Recommended spacing: 300mm
Hole diameter: 6mm
Hole depth: 30mm
Supports a max tensile load of 24kg
Equip yourself with an extraordinary upgrade in cable clip design that delivers major benefits in efficiency, safety and value for money. The LINIAN COAXIAL™ is a single-component, 18th Edition-compliant, fire-rated fixing. Perfected through years of development, this exceptional innovation looks simple – and it is. 
To install, drill a hole, slide the clip over the cable or conduit, and push it in! No plugs, screws, washers, cleats or nail-in clips are needed. 
Expertly designed to save time, money and lives, this remarkable evolution of a vital building component can help you make every job faster, safer, simpler and tidier!
Suitable for:
CCTV, AV and Satellite TV installations
RG59 Coaxial 'Shotgun' Cabling
Features:
18th Edition Compliant
Corrosion Resistant & UV Stable
Fire-resistant >1200°C
BSEN 50200 120 minutes fire time
DIN 4102-12 DIN 90 minutes fire time
CE & CA Certified
Single-component design
No plugs, screws or washers needed
Made in Britain
NOW IN SUSTAINABLE PACKAGING
LINIAN COAXIAL™ are available in Black or White colour to suit cables with 4mm diameter.
See data sheet for further details.
Sold in packs of 100.
| | |
| --- | --- |
| Weight: | 0.205g |
| Cable Dimension: | 4mm |
| Colour: | Black |